By James Novotny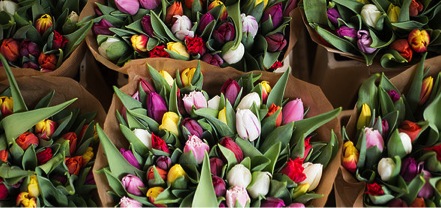 One of the easiest ways to save on your floral budget is to ditch the floral completely and go with a cost friendly alternative or replace all living flowers with beautiful silk alternatives. If neither of these options are your cup of tea here are seven tips to save your floral budget.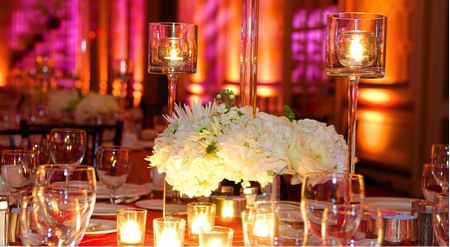 Transport your Floral
Many couples opt for having floral at their ceremony and their reception but this can almost double your price for the product plus delivery to two locations. Instead of ordering twice the flowers appoint someone to transfer the floral from your ceremony location to your reception. When picking your trusted deliverer make sure they are not a part of the bridal team. If you will be taking photos between your ceremony and reception you will need all your members with you at the time of the shoot. Don't forget to reuse your bridal and bridesmaid's flowers! If you are not choosing you have your flowers preserved continue the transferring by having someone pass your blooms onto a local nonprofit who could benefit from the beauty that will disappear by the time you come back from your honeymoon.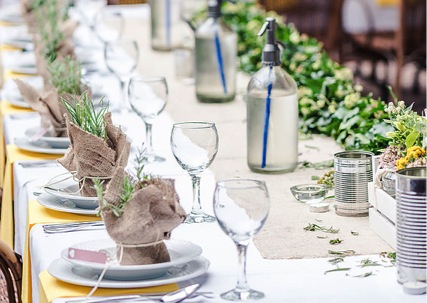 Choosing Flowers in Season
Always do your research and learn as much as you can before meeting with the professionals in the industry especially if you don't know them personally. One area you should look into is seasonal blooms. Which flowers are easy to get based on where you are in the world? Just like deciding on your food, choosing flowers in season can save you a bundle by dropping transportation and delivery costs. This is not always the hardest way to save money either, usually if you are having a wedding in a particular season you are going to want florals that go with your surroundings based on the time of year.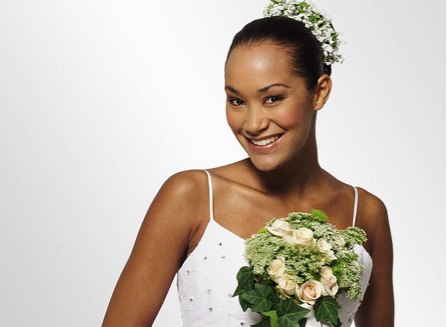 Be Simplistic but Bold
I'm sure you've heard the old saying, less is more. In some cases this is very true. With new age minimalism not only does simplicity make a bold statement it can also save you a lot of money. There are two directions you can go with this cost saving option, sticking with minimal or go bold. Going minimal can be choosing simple colors or even limiting your flowers to one or two pieces per vase or per table and mixing them with a plethora of creative alternatives like feathers, picks and greenery. Choosing to go bold is opting for more expensive large blooms but surrounding them by cheaper more simple options so you get the boldness you desire but at cheaper price over all. Bear in mind placement; put your more pricy floral to the forefront to get the most out of them in photos as well.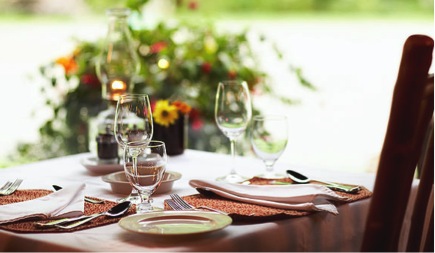 Use Your Surrounding
Depending on your venue and time of year looking at what your surroundings have to offer can save you time energy and money on floral and other d cor supplies. Many churches decorate for huge religious holidays well in advance like Easter and Christmas. Using that to your advantage you may only need to pay for the floral your bridal team will have with them and if your reception is in the same location that is even more saving. If you have a good relationship with your venue and you let them know in advance you may even be able to talk them into decorating in a manner that fits the upcoming holiday and your wedding in one go. Along those lines having a wedding outdoors in a garden or forest where there is already an abundance of the nature and floral you are seeking.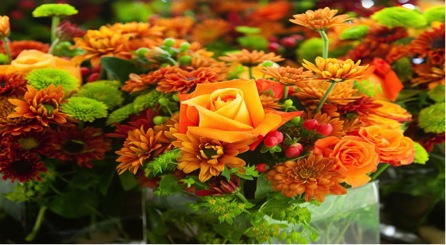 Switch to Less Costly Flowers
Mentioned previously, do your research or have a trust worthy florist. Learn about the cost effective look a likes that can fulfill the desired look of your arrangement for less. Try using Mums. They come in a variety of color options for less. They boast a lush, exotic feel that can replace numerous more expensive options. If you are looking for height in centerpieces or length in a drooping arrangements check out Gladiolus which provides length at a cheaper price. A great cost saver for green fillers includes Solidago and Lemon Leaf. Putumayo Carnations also give many color selections and are a good option for Hydrangeas and Majolica roses. Centerpieces made wild flowers and spray blossoms are a good alternative as well.