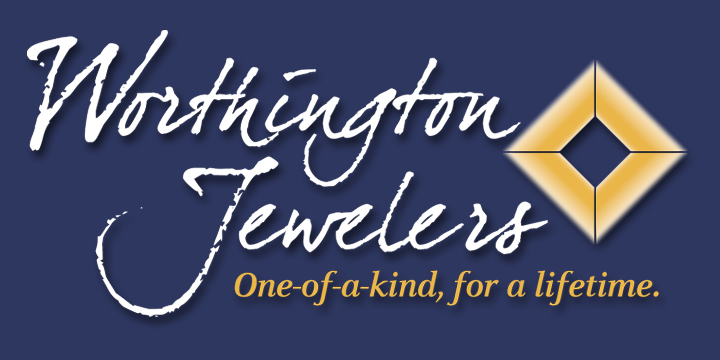 692 High St, Worthington, OH 43085
40.087970235881, -83.017904152365
---
Worthington Jewelers offers brilliant jewelry to celebrate engagements, weddings, and more. Family-owned & operated, our jewelry store in Columbus, OH, has helped Columbus find the perfect wedding jewelry and more since 2000.
We have one of the most extensive selections of engagement and wedding rings in Central Ohio. With over 1,300 different styles in stock, plus unlimited custom options, we have something for every budget! Financing is also available. Our master jewelers are happy to help you find or create a one-of-a-kind piece as unique as your relationship.
We Have Something Just for You
In addition to beautiful bridal jewelry, we have a great selection of vintage, estate, birthstone, and fashion jewelry that can bring a sparkle to any occasion. Our helpful staff is passionate about jewelry and loves to educate customers about stones, settings, and more. If you're having trouble deciding on what elements you want to see in your custom jewelry, we'll be happy to teach you about the various metals and gems available. Whether you're designing an engagement ring or a Mother's Day bracelet, our professionals can help you understand the meaning behind each element.
We provide free jewelry inspections and cleaning to our customers, with no appointment necessary. Our expert jewelers also perform quality jewelry repairs and appraisals so you can continue to enjoy your jewelry for years to come. Do you have an heirloom necklace or ring you'd like to update? We can re-purpose it, creating a timeless treasure that is truly one-of-a-kind. Whether you're looking for the perfect piece for a birthday or anniversary or you want to restore your grandmother's necklace and earrings to their original glory, Worthington Jewelers is here to help.